Thursday, January 28, 2010
I'm not a big fan of wearing anything other than black, but this collection is absolutely stunning. It has a little bit of everything mixed in to the pieces. The construction is magnificent and the darts are perfectly situated to accent the body. The best thing is the placement of the beads on the dresses. It gives a little bit of edge and uniqueness to a simple, well constructed garment. I'm all for the bigger the better when it comes to jewelry and embellishments. I'm wondering if I can find something similar to these beads in the garment district.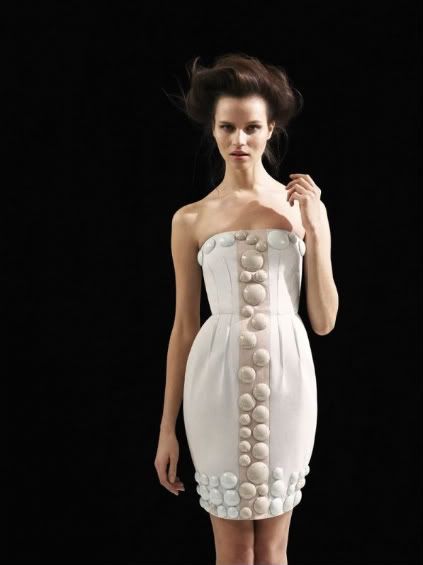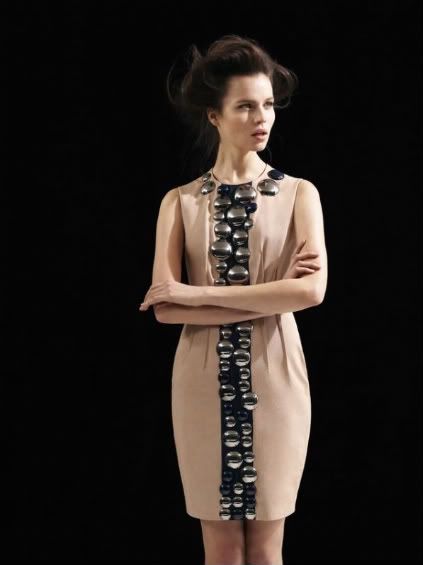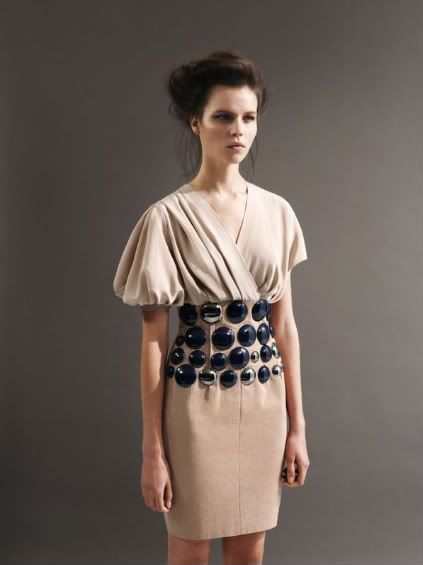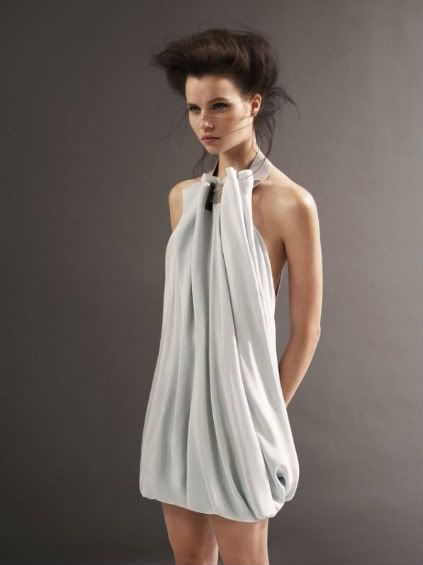 Images via
http://stylebubble.typepad.com/
Thursday, January 21, 2010
Hard Core
Love It
Want It All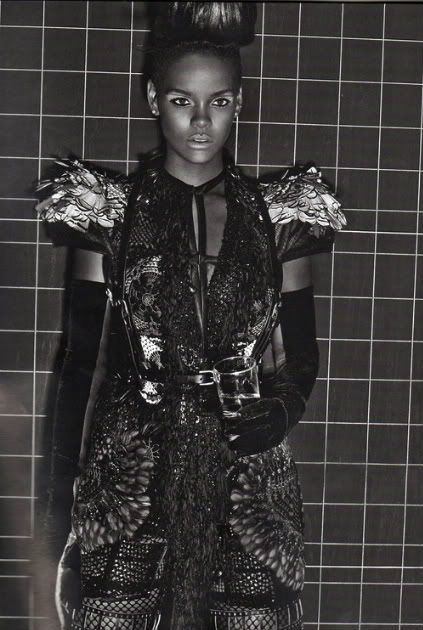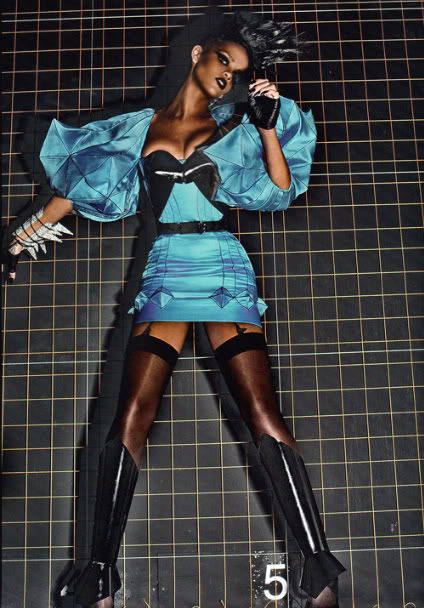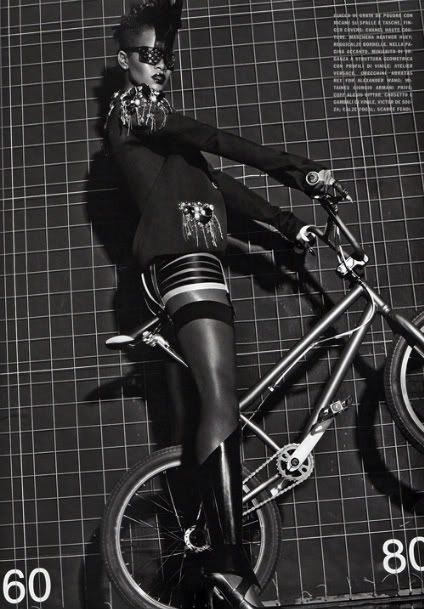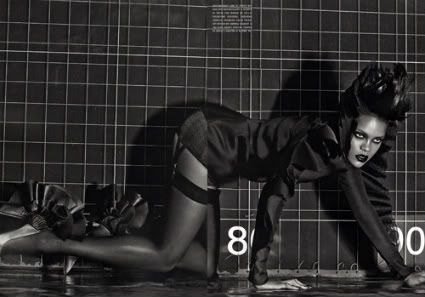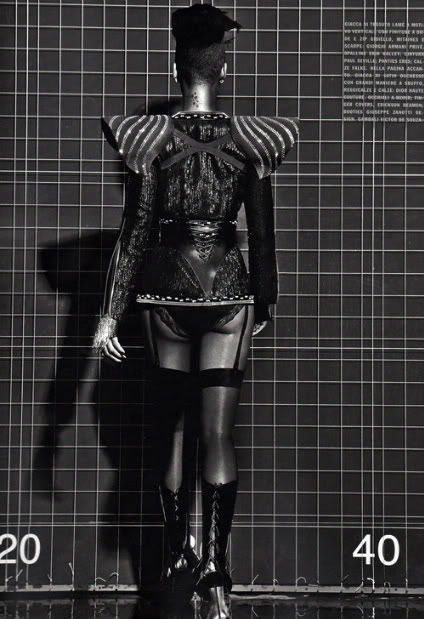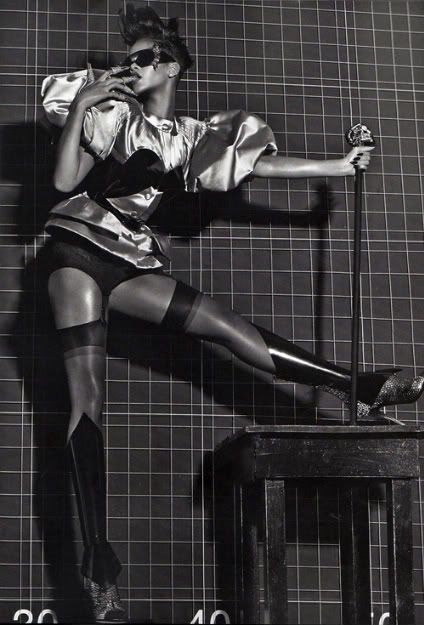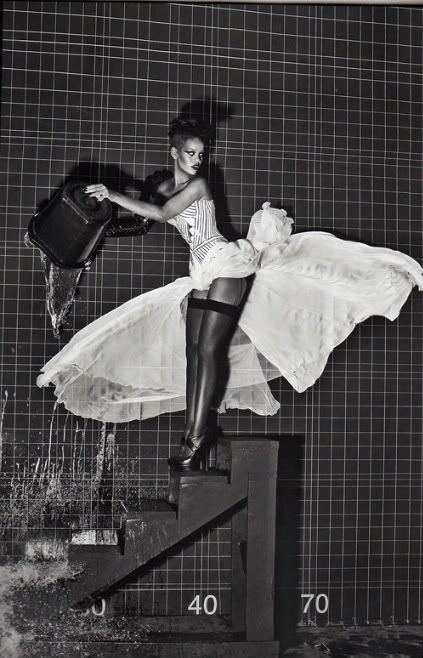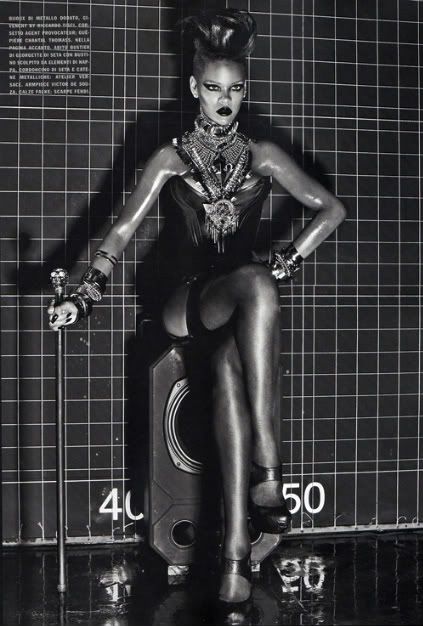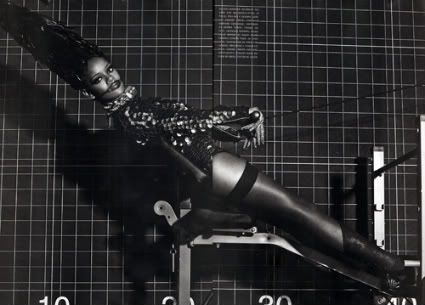 The picture above reminded me of an amazing photo via Dirty Flaws blog:
I was so going to create lips like this for my Halloween costume, but I realized it would be a pain in the ass to drink all those Gin and Tonics. I still need to find an event where I can make something like this.