"I think the idea of mixing luxury and mass-market fashion is very modern — wearing head-to-toe designer has become a bit passé. It's a new era in fashion — there are no rules. It's all about the individual and personal style, wearing high-end, low-end, classic labels, and up-and-coming designers all together. " -Alexander McQueen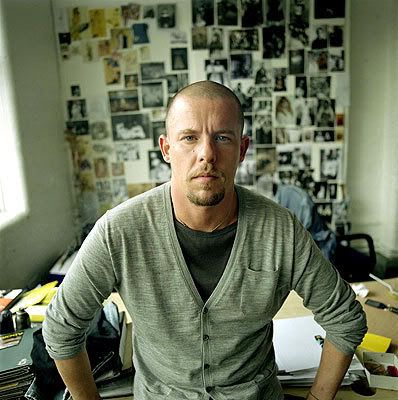 I was so shocked to hear the news of McQueen taking his own life, right on the start of fashion week. The fashion industry is harsh; you have one bad collection and the editors rip you to shreds and sometimes it's too much for people to handle.
I have followed McQueen since day one. While everyone in my high school fashion class was doing research on ridiculous designers such as Tommy Hilfiger and Ralph Lauren, I did mine on McQueen. I loved the risks he took and the clothing he made were like pieces of art. I was fortunate enough to come across a fur jacket of his during my time working at the consignment store. Since we didn't sell fur, they sold it to me for $25. I looked up the retail value online and it was $5,000! I will be wearing it Sunday for NY Fashion Week as a tribute to one of the greatest designers of our time.