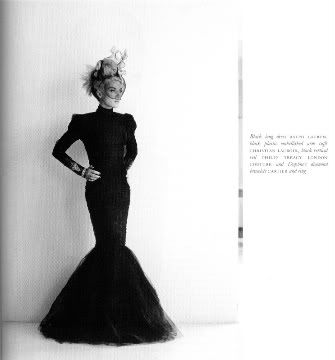 Daphne Guinness is a huge fashion icon for us. Her clothing is sophisticated and elegant, but with her accessories and that signature punk black streak in her platinum blonde hair, she creates a whole different level of style through her originality. You won't ever catch her wearing one of the "must-haves" of the moment because she probably had it seasons ago. "Once something is a must-have, I want to put it in the bin. I know that sounds grand and horrid, but I don't want anyone to tell me I need to have anything"
Many well known designers look to her for inspiration. She has collaborated on a jewelry line with Alexander McQueen's go-to jewelry designer Shaun Leane: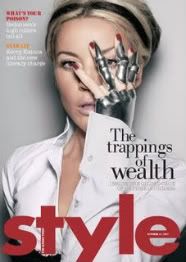 The list goes on and on: writer, filmmaker, designer as well as a perfumer. This women has it all and truly deserves to be a muse; because besides being one of the most fashionable people on earth, she is intelligent and driven to make something out of herself rather than be just an heiress to a beer fortune. Italia Vogue did a wonderful fashion spread in honor of her incredible fashion sense.