A while back I discovered The Selby
. There are so many blogs that write about home interiors, but most of the rooms seem so stuffy, matchy-matchy, and spotless. What I love about The Selby is it truly shows how the person lives and focuses on not how they decorated the room, but simple things such as piece of jewelry, personal pictures or a stack of magazines. Items such as these really give insight in their lives and what inspires them. Plus I don't feel so bad about my clutter of magazines, patterns and clothes thrown everywhere. Whenever I see a cutesy, perfectly matched interior I want to gag. It reminds me of the housewives back in Gilbert who led a boring life of crafting and raising kids (maybe they weren't bored, but my greatest fear in life was to end up like that; still hasn't happened yet fortunately).
julia roitfeld at home in new york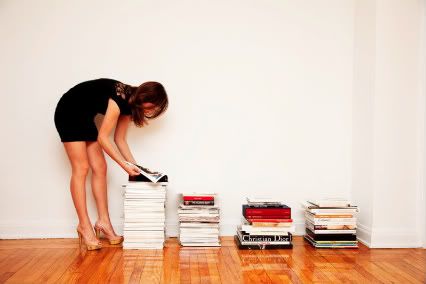 Alexander Wang's SoHo studio has always stuck with me. I can't get out of my head the picture of Kate Moss with wild pink hair. I remember reading somewhere on how inspired he is by her style and he had to have that picture in his studio. I have been desperately trying to find a huge, giant fashion picture that I could hang up in my living room. I've searched all over to find someone who could take my favorite fashion spread and blow it up to cover my whole wall. 2 years, and still nothing..
The workroom photos give me goosebumps. I have been in several NYC designer's showrooms and I more excited about being there then most people feel if they were to spot their favorite celebrity walking down the street. There's so much creativity, inspiration and talent in these tiny little loft spaces and I don't think most people can fully comprehend how difficult it can be to make it in this industry.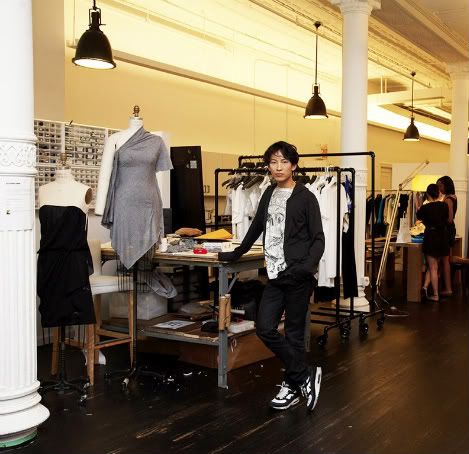 Of course, The Selby had to have Erin Wasson, Wang's previous stylist/muse and every fashion loving girl's style icon showing off her wonderfully eclectic pads in LA and NYC.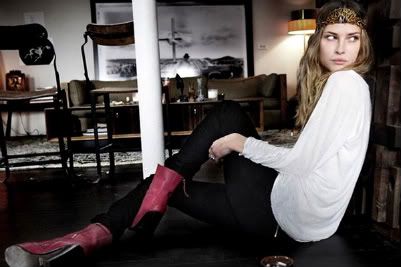 Images courtesy of The Selby