So, I received an invite not too long ago from an amazing club called Dances of Vice. It's a group of people who all come together to celebrate the fashion and lifestyle of the Rococo, Victorian, Jazz Age and New Victorian age (all my favorite elements of design). They throw parties several times a month, but sadly I have yet to go. I guess it is the fact that I want an absolutely stunning, unique costume that combines all these ages in one, yet I never have any time to sit down and work on a design. Looking on the website, the people that attend these events are going all out and are unbelievably creative.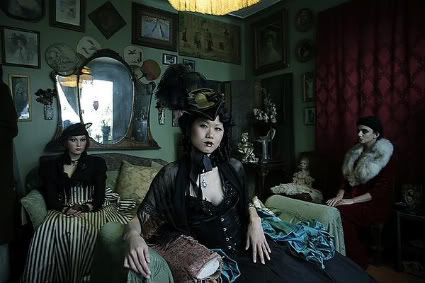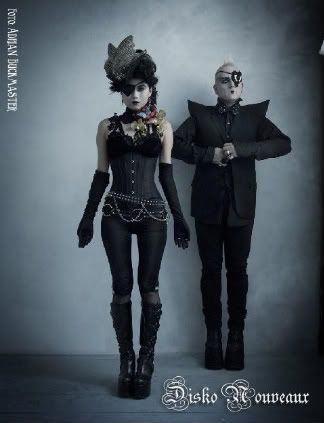 Halloween in New York City is so exciting. I am particularly excited for the Dances of Vice Halloween party. Forget all other lame ass Halloween parties where most girls have to tie in "sexy" or "slutty" into their costume (which is usually 99% in Arizona). The people at Dances of Vice will probably show up with some of the most gorgeous, best outfits in the city.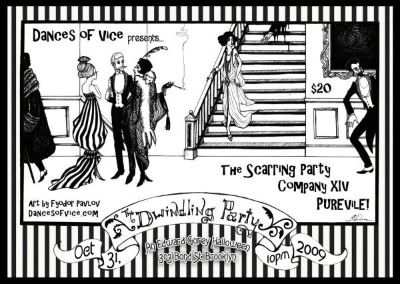 I am really going to try and work on a costume this weekend for a party before Halloween called The Importance of Being Wilde in celebration of their favorite author, Oscar Wilde. I became very intrigued with his work through my friend Victor Valentin. His words are beautiful, artistic and humorous. I found a website that has The Picture of Dorian Gray in its entirety that I've been reading when I'm bored at work. Some of my favorite quotes from Wilde:
Fashion is a form of ugliness so intolerable that we have to alter it every six months.
Experience is the name everyone gives to their mistakes.
The only way to get rid of a temptation is to yield to it. Resist it, and your soul grows sick with longing for the things it has forbidden to itself.
I am drawing inspiration from all over to come up with a costume that can compete with the best. The most recent issue of Bazaar has created a fashion spread in honor of Tim Burton's retrospective at the Museum of Modern Art here in NYC and the clothing sparked my interest in a costume. I fell in love with Tim Burton's work as a child. For years, I was obsessed with Beetlejuice and Edward Scissorhands. Looking back now, the clothing is what truly drew me to his work. I love the Gothic, dark, brooding, Victorian look in his movies.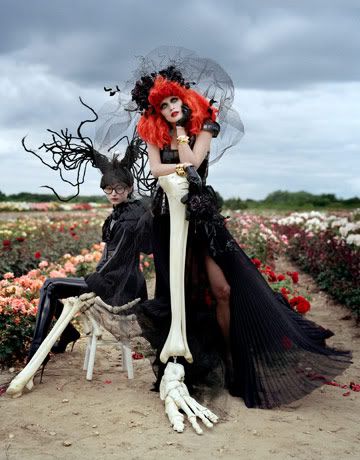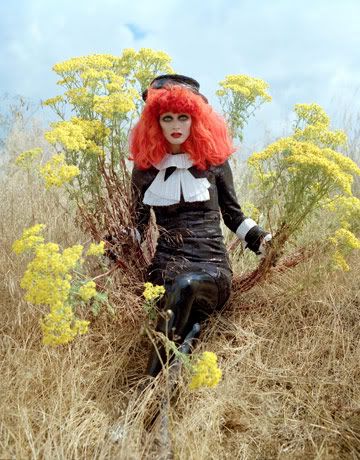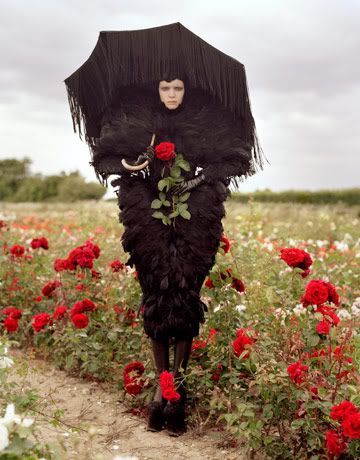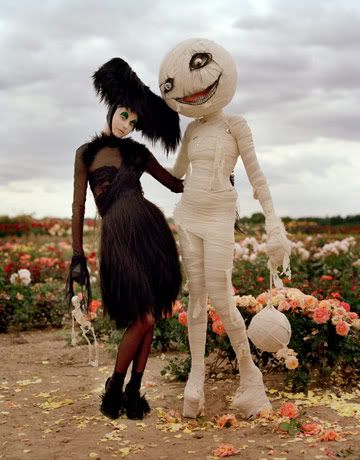 I'm going to need a Tim Burton movie marathon soon because this editorial brings back so many memories and inspiration.