I have always lusted over McQueen and his mix of fashion and theatrics. I almost died when I saw the shoes from his Spring/Summer 2010 collection. Armadillo shoes?! Who would ever think of designing such a thing. What I wouldn't give to own the skeleton-esque shoes.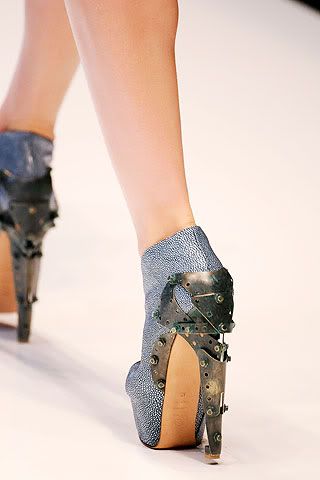 I was wondering if anyone would dare wear the armadillo shoes. Daphne Guinness is one of the first to be seen out in them and I believe she is one of the only few people to pull them off although I don't know how easy they are to walk in.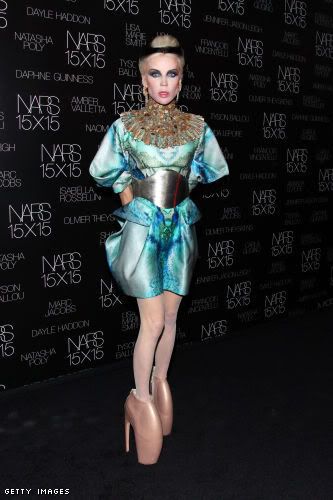 The Nina Ricci shoes are amazing. Love the hair too! Does this women ever wear anything boring?