Accessories make the clothes and finish the look. When our economy hit rock bottom and the fashion industry was struggling, accessory designers were doing the best out of any fashion category. It's that one statement necklace, chunky bracelet or pair of earrings that makes the outfit yours and show off your unique individual style.
I am a complete sucker for black clothes. I can't even remember the last time I went shopping and bought something with color. With a black outfit on, I can wear the boldest, biggest piece of jewelry and have it stand out in the crowd. Plus due to my limited amount of clothing allowance I tend to get my fashion fix at Topshop and H&M where many New Yorker's shop. If I'm going to be caught dead wearing the same dress or top as someone else walking down the street, I'm going to make sure my style will blow her out of the water.
Designers always need to accessorize their garments on the runway to complete their design concept and sell the look. I love the fact that some of the big name designers are teaming up with jewelery designers and putting their concepts together on the runway. Unfortunately, unless you really follow fashion, you assume the garment designer designed the jewelry and I feel like the jewelry designer doesn't get enough credit.
Below are some of my favorite garment/jewelery designer collaborations:
Gaia Repossi
Gaia Repossi for Alexander Wang Fall 2010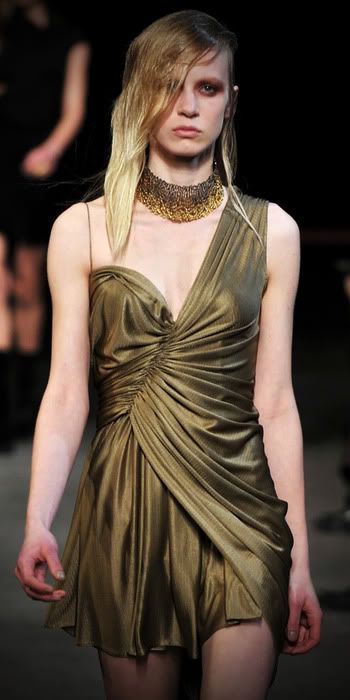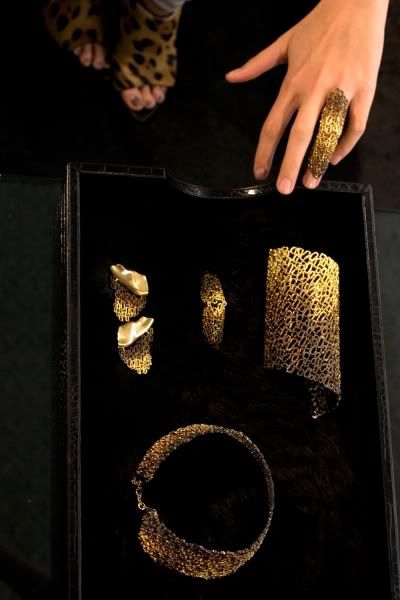 Pamela Love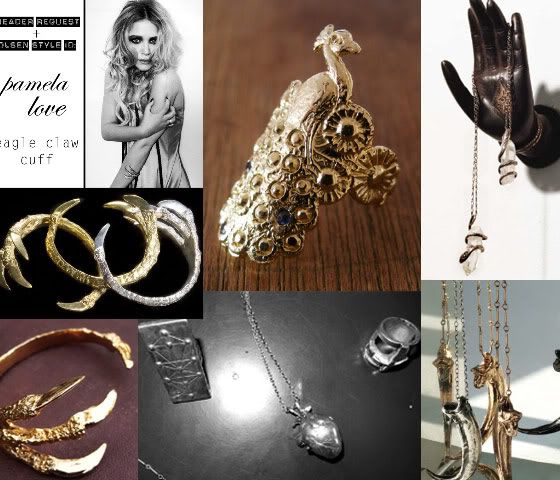 Pamela Love for Zac Posen Fall 2009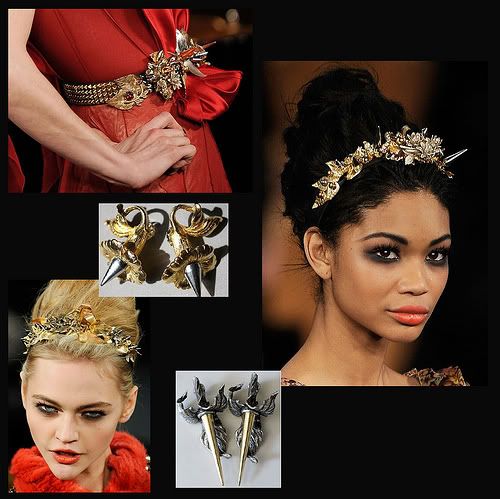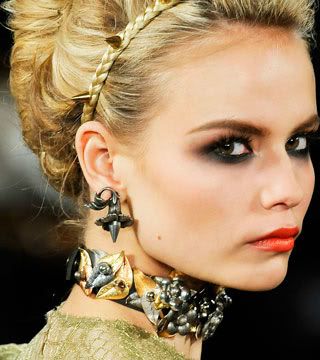 Subversive
Subversive for J Mendel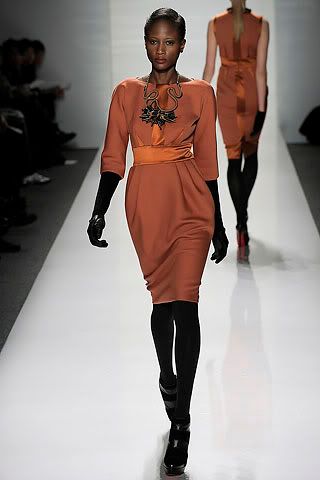 Subversive for Rachel Roy
Shaun Leane
Shaun Leane for Alexander McQueen