I just recently moved out of Astoria, Queens and back into Williamsburg, Brooklyn (fortunately, the nicer part of Williamsburg this time). I love the neighborhood; 5 minute commute into Manhattan, 15 minutes to work, amazing restaurants and bars and a wonderful art scene. However, the one major downfall is the cost of living is so much higher there! I've had to downsize in space which makes it extremely difficult to work on my patterns for school. I'm constantly venting my frustration to mom and she always points out the fact that there are ton of NY designers out there who manage to do their work in such small quarters.
I came across Katie Gallagher's designs several months ago through Dirty Flaws website and her stuff is absolutely amazing! Refinery 29 did a write up recently on her recent move to NYC and her living conditions.
"Our apartment is a tiny one-bedroom, but it has huge windows with lots of light. I live here with my boyfriend Nikolay and our cat Sveater. Having my apartment as my workspace is difficult, being that I cut everything on the floor, and we eat where the laptops are and own two chairs—but I manage fine!"
For such small living conditions her designs are better than most big designers! Her style is exactly what I love. Leggings, oversized sleeves, fluid tops, and her wonderful use of lines to add flair and detail to beautifully constructed black clothes. I steer away from color as much as possible and it's great that most of her collection is done in black. It reminds me of Alber Elbaz for Lanvin's design concept. He loves to create clothes in black because they will appeal to a greater variety of body types and ages. I can't wait to see more of Gallagher's designs (anyone who has Daphne Guinness wear their design is definitely going places!!!)
You can read more of the article here:

http://www.refinery29.com/designer-katie-gallagher-designer-brings-her-style-home-to-nyc.php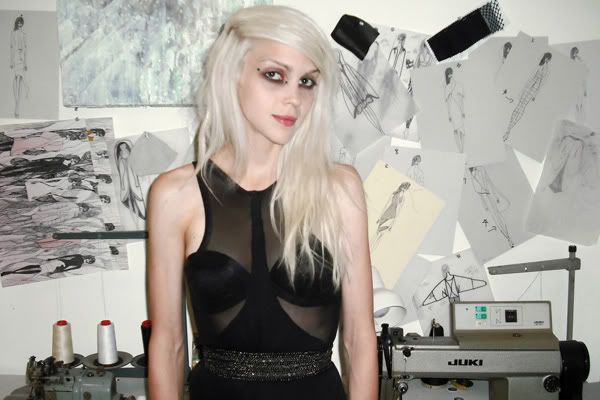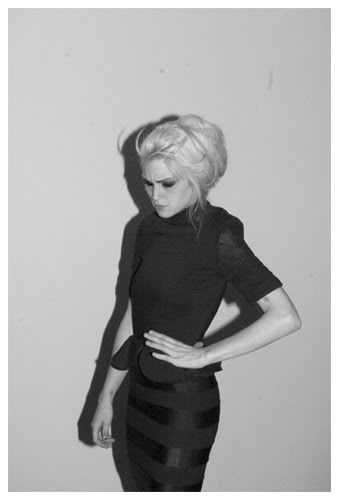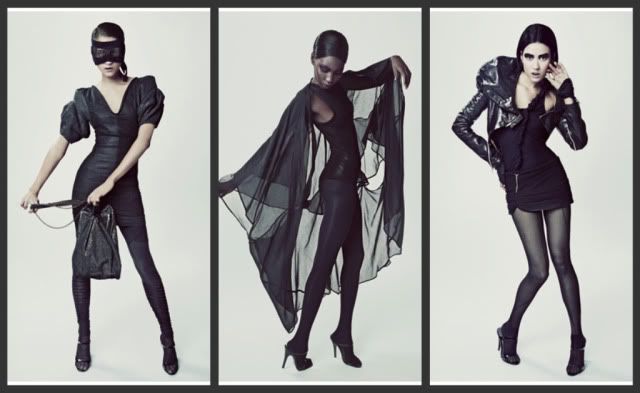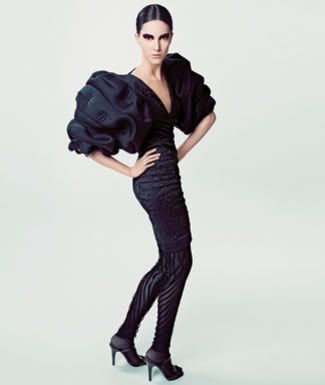 www.katiegallagher.com